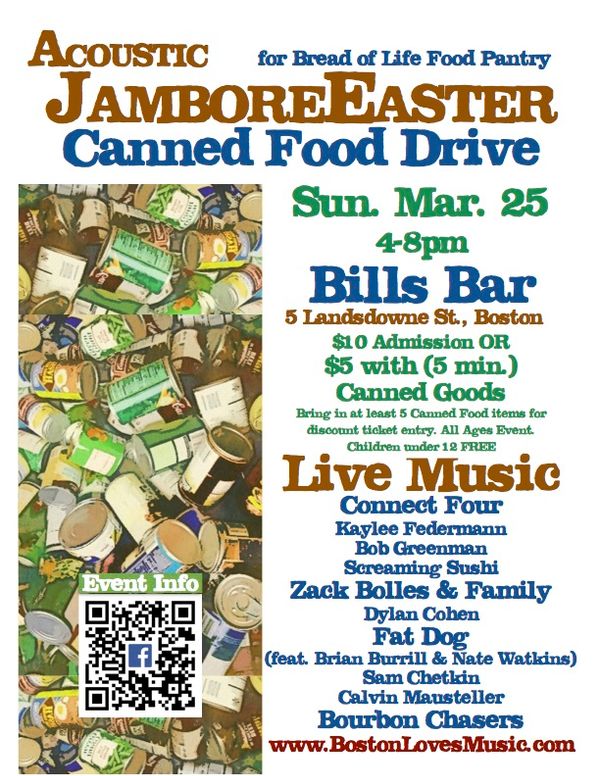 What: Acoustic JamboreEaster to Support Local Food Pantry
Description: Local musicians of all ages will join together at Bill's Bar & Lounge on Lansdowne Street in Boston for a canned food drive to benefit Bread of Life food pantry in Malden. Live music will be performed by Bourbon Chasers, Connect Four, Zack Bolles Family, Sam Chetkin, Bob Greenman, Fat Dog feat. Brian Burrill and Nate Watkins, Calvin Mausteller, Screaming Sushi, Kaylee Federmann and Dylan Cohen.
When: Sunday, March 25; 4pm-8pm
Cost: Donate canned food for discounted entry. 
$5 with minimum of 5 Canned Goods ( see list below ) $10 without donation. Children under 12 are free.
Where: Bill's Bar & Lounge, 5 Lansdowne Street, Boston, MA
Keep up with the event on Facebook: 
 https://www.facebook.com/events/1991167924464405/